Multi-asset management & alternative investments
Handle any asset class, in any structure, in any region, with a solution purpose-built for your needs. Manage both the complex and the simple, with Geneva®.
A flexible solution to grow your business
No matter what your strategies are today or tomorrow, we enable you to evolve and scale your business with the perfect combination of technology and outsourcing.
Our solutions support complex instruments, strategies and structures, and allow you to manage a wide range of asset classes and multi-currency portfolios on the same system. With real-time data, comprehensive reporting and automated process workflows to simplify your operations, our integrated solutions can help your business improve performance, and scale.
Meeting the needs of investors, managers and service providers
Portfolio Management & Reporting
Make your workflow work for you with integrated and customized portfolio, and investment management and reporting.
Investor Accounting & Reporting
Leverage our multi-currency platform supporting trading, real-time portfolio management and accounting, investor accounting and reporting.
Order & Execution Management
Streamline your trading process with a fully integrated OMS/EMS, aligning your business front to back.
Workflow Management
Reduce operational risk with robust exception management and data governance workflows.
Data Management
Count on accurate and timely data for your entire investment lifecycle, managed through a single platform.
Margin, LTV & Financing Calculation
Minimize costs and get complete transparency with automated calculation processes.
Optimise portfolio management
Stay current and competitive with a portfolio management solution that supports multiple asset classes, multi-currency portfolios and complex global fund structures.
Simplify investor accounting and servicing
Gain partnership accounting and servicing for both onshore and offshore funds, with support for unlimited fund structures such as hybrid and closed-end funds, private equity and single managed accounts, in one simple solution.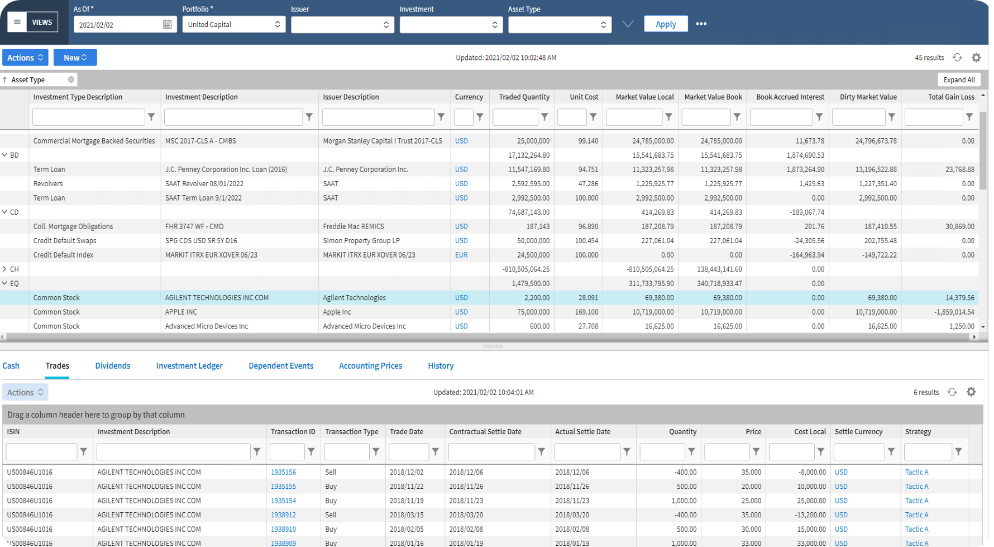 Stay on top of margin and financing costs
Sync up your margin, stock loan and debit finance management for a better bottom line. Gain the knowledge you need to control costs and enhance profitability, with a powerful calculation tool.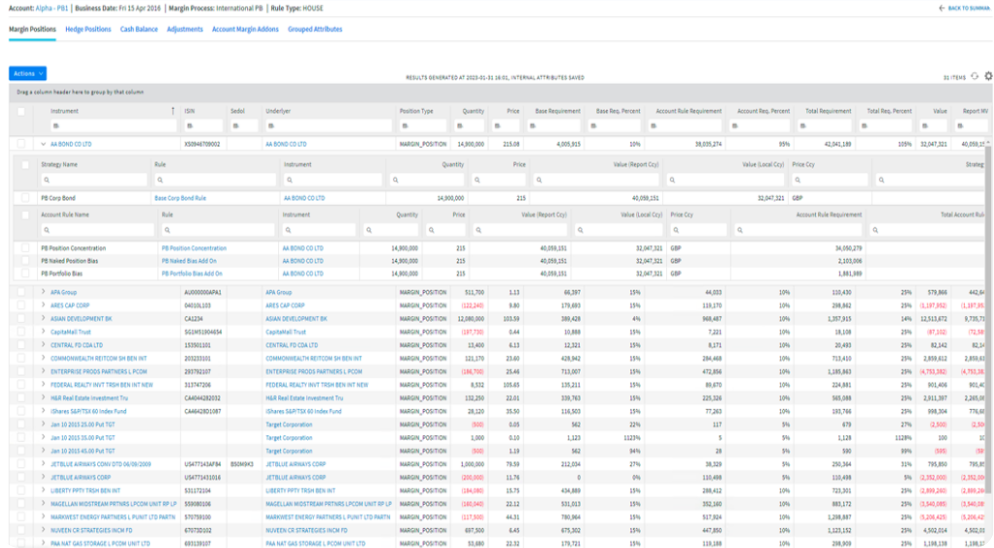 Align your investment workflows front-to-back
Align your investment workflows across the front, middle, and back-office to improve accuracy and reduce risk when processing complex instruments. Automate processes, simplify data flows, and get the insights, reliability, and agility you need to stay competitive, with our best-of-breed solution.
Discover more about our solution
Request a demo
Please complete this form and one of our representatives will contact you soon to schedule a demo.